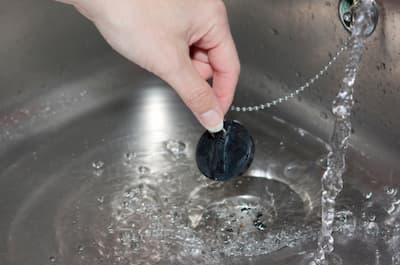 Quality plumbing services will keep your Broomfield home running like a dream, and you can enjoy the highest-quality plumbing with the local pros at B-Line Plumbing & Drains. Our experienced team is dedicated to providing quality work at a competitive price. Give us a call today to get a free price quote for any of the services we offer:
Leak detection and repair
Toilet repair and installation
Garbage disposals
Water heater repairs
Drain cleaning
And more
Your home deserves the best care you can get for it, and when it comes to its plumbing needs, the best care comes from none other than our experienced team. Please contact our plumbers today if you're in need of any of the services we offer. Your customer satisfaction is our top priority, and we promise the best quality of work you'll find in the area.
Water Heater Repair in Broomfield
Water heater problems can grind your at-home routine to a halt, as you can suddenly find yourself unable to handle your cleaning and bathing needs. Unfortunately, such issues are all but inevitable, considering the wear and tear your water heater will endure on a daily basis.
Fortunately, though, water heater issues will be a non-issue if you look to our Broomfield team to handle them. With our quality water heater repairs, we'll get your unit working again once more in no time at all, no matter what issues it might be experiencing. You'll know it's time to schedule a repair if you detect any of these issues:
Lack of hot water
Inconsistent water temps
Rust in water
Leak in water heater
Your Emergency Plumbing Professionals in Broomfield
Late-night plumbing issues can bring your evening to a halt as well since they can leave you with limited or even no use of your plumbing installations, depending on the severity of the problem. You don't need to let such issues be such a hassle, though—not when you can always look to our Broomfield team for our 24-hour emergency plumbing repairs.