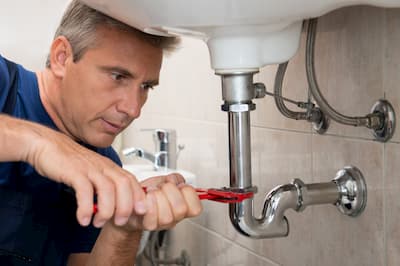 With regular use, your sink and its faucets are bound to suffer more than a bit of wear and tear, which can negatively affect their performance over time. When that performance gets to a bad enough point, look to the Longmont professionals at B-Line Plumbing & Drains, and we'll get the issue resolved with our faucet and sink repair.
Our trustworthy plumbers put your customer satisfaction above all other considerations, and you can count on us to provide the highest quality of work in the Longmont area. So, please give us a call today if you're in need of faucet and sink repair. We'll be more than happy to quote you a free estimate for the service online or over the phone.
Sink Repair Specialists To Remedy & Upgrade Your Look
A sink repair or new installation doesn't have to be necessitated by performance issues. It's just as valid to schedule this work because you want to upgrade your sink in an effort to upgrade the overall look and functionality of your bathroom. For instance, you might want to install a new sink to:
Move your sink to a different location
Upgrade or downgrade the size of your sink
Change the look of your sink
Install a taller or shorter sink—depending on your needs
We're Your Dependable Longmont Plumbing Professionals
Now that you've got your bathroom sink in order, you should consider the condition of your toilet. Is it not up to the same snuff? If it isn't, consider calling us for toilet repair and installation. We'll work with you to determine what's the right toilet for your tastes and needs, and we'll provide the work to give you the product you need.
No matter the service we provide, you can count on us to provide the highest-quality work in the Longmont area. Just check out our testimonials and project pages to get an idea of the quality of work we provide for every job we undertake. We look forward to working with you, so please feel free to give us a call today.
---
Recent Articles & Tips
Professional plumbers agree that flushing your water heater is essential for keeping your system running correctly. While it may not be mandatory, it's necessary for homeowners who want to get the fu […]
Most pipe blockages can be avoided by simply being smart about what you do and—more importantly—DON'T put down your sink. Of course, any sensible homeowner knows that the best way to avoid the need f […]