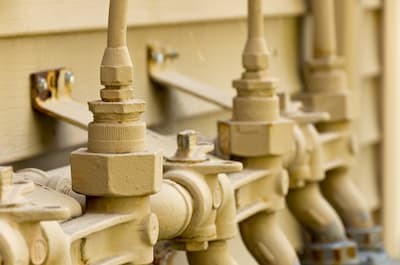 Your gas line can suffer breakages because of any number of problems: age, general wear, unexpected damage from external forces. While you can't control the forces that lead to gas line breakages, you can control the quality of gas line repairs you'll enjoy if you look to the Longmont professionals at B-Line Plumbing & Drains to handle the work.
Our experienced plumbers have the know-how and resources needed to find and address any gas line issues you're faced with in a timely and professional manner. Please give us a call today if you think you're in need of a professional gas line repair. We'll be more than happy to provide a free estimate for the service online or over the phone.
Know the Signs of Gas Line Issues
Gas line issues aren't a self-contained problem. After all, they can lead to a host of health-related problems for you and your loved ones. So, at the first sign of those problems, make a point to contact us for a gas line repair. What might some of those signs be? Well, just a few of the more common one includes the following:
Quality Workmanship from Our Plumbing Professionals
In addition to gas line repairs, we also offer a line of other plumbing services to ensure your home performs its very best. So, whether you need gas line work, leak detection and repair, or any other plumbing work handled, you can count on us to get the work done right. We promise to provide the best quality of work you'll find in the Longmont area
That's a promise we can verify with our testimonials and latest projects page. There, you'll get first-hand examples of the quality of work we've provided recently. If you have any more questions about our services and satisfaction guarantee, please give us a call today. We'll be more than happy to answer any questions you may have.
---
Recent Articles & Tips
Professional plumbers agree that flushing your water heater is essential for keeping your system running correctly. While it may not be mandatory, it's necessary for homeowners who want to get the full life expectancy of their water heater. It's also critical if you want to reduce […]
Most pipe blockages can be avoided by simply being smart about what you do and—more importantly—DON'T put down your sink. Of course, any sensible homeowner knows that the best way to avoid the need for a drain cleaning is to avoid putting grease down the line. […]