If you're in need of water heater services in the Longmont area, the company you can count on to handle the work is B-Line Plumbing & Drains. Our professional plumbers are standing by to answer any questions you may have about our water heater services. Please give us a call today to get a free quote for the services we offer:
---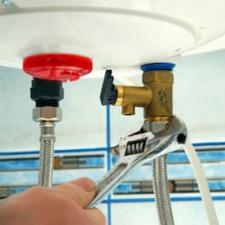 Water Heater Repairs
Water heater issues can develop at any time, and it's vital that you get a jump on them before they develop into other, costlier issues. Before they can develop in that way, simply look to our Longmont team for our top-rated water heater repairs today.
Learn More About Water Heater Repairs
---
Recent Articles & Tips
Professional plumbers agree that flushing your water heater is essential for keeping your system running correctly. While it may not be mandatory, it's necessary for homeowners who want to get the full life expectancy of their water heater. It's also critical if you want to reduce […]
Most pipe blockages can be avoided by simply being smart about what you do and—more importantly—DON'T put down your sink. Of course, any sensible homeowner knows that the best way to avoid the need for a drain cleaning is to avoid putting grease down the line. […]