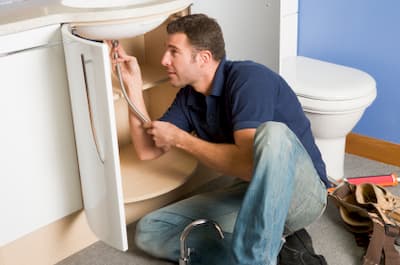 When you detect plumbing problems within your Commerce City home, the name to remember is B-Line Plumbing & Drains. Our experienced team will quickly find and address any issues affecting your plumbing setup, and we'll do so for an affordable price. Call us today to get a free price quote for any of the services we offer:
Leak detection and repair
Toilet repair and installation
Garbage disposals
Water heater repairs
Drain cleaning
And more
No matter the service you're in need of, you can count on our team of expert plumbers to get the work handled in a timely and professional manner. Your home's plumbing setup deserves the best care around, and in the Commerce City area, the best care comes from our experienced team. Schedule an appointment with us today if you're dealing with any plumbing issues of any type.
Your Commerce City Water Heater Repair Professionals
Your water heater is among the most useful and, in turn, most USED installations within your home. After all, you'll rely on it to handle much of your cleaning and bathing. Of course, all of this use will inevitably lead to wear and tear to your water heater.
When that wear and tear leaves your unit unable to function properly, don't hesitate to call our Commerce City team to schedule a water heater repair. We'll be onsite in no time to assess the problem and get things resolved ASAP. You'll know it's time to schedule a repair if you detect any of these signs:
Lack of hot water
Inconsistent water temps
Rust in water
Leak in water heater
The Best Emergency Plumbing Repairs in Commerce City, CO
Plumbing issues don't always strike during normal business hours. In many instances, they can strike in the middle of the night—leaving you with limited or no use of your plumbing in the meantime. Fortunately, you don't have to resign yourself to going through the night without working plumbing. Instead, you can give our Commerce City team a call at any time of the day or night for our emergency plumbing repairs.