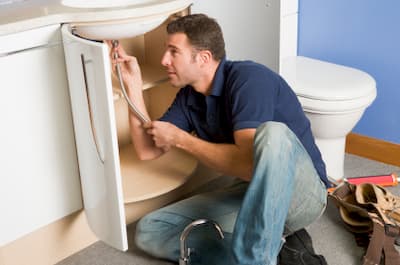 I Know I Have A Leak But I Can't See It - Can You Help With That?
We can absolutely help you with a hard-to-detect leak, thanks to our leak detection and repair service. We'll quickly find the faulty pipe and get it repaired before it develops into a more serious problem.
My Garbage Disposal Isn't Spinning. Can It Be Repaired Or Do I Need To Replace It?
Your garbage disposal may not need to be replaced, and we'll determine whether a simple repair will suffice. Should we determine that a replacement is in order, we can handle that work as well.
What's The Difference Between Using Your Drain Cleaning Versus Buying Some Chemicals From The Store And Doing it Myself
Drain cleaning chemicals are harsh, and they can eat holes in your pipes, especially older pipes. Our drain cleaning service, on the other hand, is a gentler process that effectively removes any clogs while preserving the integrity of your pipes.
Do You Offer Emergency Plumbing Help?
We offer 24-hour emergency plumbing services and will have a professional plumber on-site at any time of the day or night.