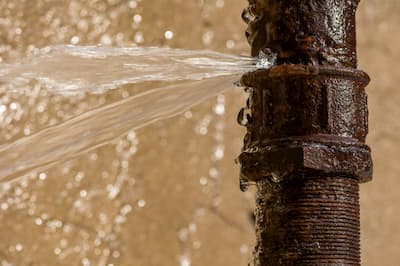 Leaking pipes aren't an isolated issue. Rather, they can lead to a host of problems for your Longmont home, resulting in the need for more and more expensive repairs. Unfortunately, pipe leaks can develop because of any number of common and oftentimes uncontrollable factors:
Age
Roots
Pressure
Misuse
Fortunately, you don't need to sit back and watch as leaking pipes cause such problems for your home. After all, you can always look to B-Line Plumbing & Drains to address any pipe issues on your property. Be sure to contact our plumbers as soon as you detect that you're dealing with a leaking pipe before you find yourself dealing with . . .
Higher Water Bills
As a homeowner, you surely strive to keep your utility bills as under control as possible. Unfortunately, your water bills will quickly get out of hand if you have a leaking pipe on your hands. So, if your water bills are only increasing no matter what you try, you might need to try having your pipes checked for leaks.
Water Damage
Higher utility costs aren't the only water-related problem that a burst pipe presents, nor are they the most significant problem. After all, this problem could lead to a host of dangerous water damages. Schedule a leak repair ASAP before you find yourself dealing with . . .
Foundational cracks
Mold growth
Wood rot
Further Pipe Damages
An isolated pipe breakage can be a quick, low-cost fix. However, if that breakage takes in rocks and other such debris, further damages could develop, requiring more repairs that will, of course, increase the repair costs. To avoid this expense, get a jump on having leaking pipes repaired.
We'll Find and Repair Leaking Pipes in No Time at All
Do you suspect that you're dealing with a pipe leak anywhere on your property? If you do, you don't need to wonder whether you're dealing with that problem. Instead, give our Longmont team a call to schedule leak detection and repair. We'll find and rectify any leaks that may be affecting your property in no time at all.